Having trouble sleeping? Not only is it difficult to sleep during the night, the next day is harder as well! What are some causes for you and what keeps you awake at night these days?
Most professionals say that getting the right amount of sleep for you is critical to overall health and well being. In reality, this is hard to do for many of us. Even worse, when we decide to finally get some shut-eye, hours go by and sleeping becomes harder. This further leads to frustration and sleepless nights. SO what are some tips for improving on this situation?
Messy Bedroom
If you have a messy or cluttered bedroom results it can result in a cluttered mind, which then leads to sleeplessness. Short-term sleep problems such as waking up in the middle of the night and insomnia are frequently the result of stress.
What options do you have? Throw out unfinished papers, bills, spreadsheets or scrapbooks into the trash or a box to be sorted later. Eliminate the old and messy stuff within your room. The breathing room and extra space are what your sleeping environment needs.
Going to Bed Hungry
Despite what you might think, going to be hungry or on an empty stomach isn't wise. Hunger can wake you up at night. It's not at all uncommon for people trying to lose weight to find themselves waking up frequently.
What options do you have? Don't let yourself get hungry especially at night. High protein or some warm milk before bed is a great bedtime snack. Think of having a small serving of cheese or a hard-boiled egg. Protein satiates you more than carbohydrates and fat do.
Thinking too Much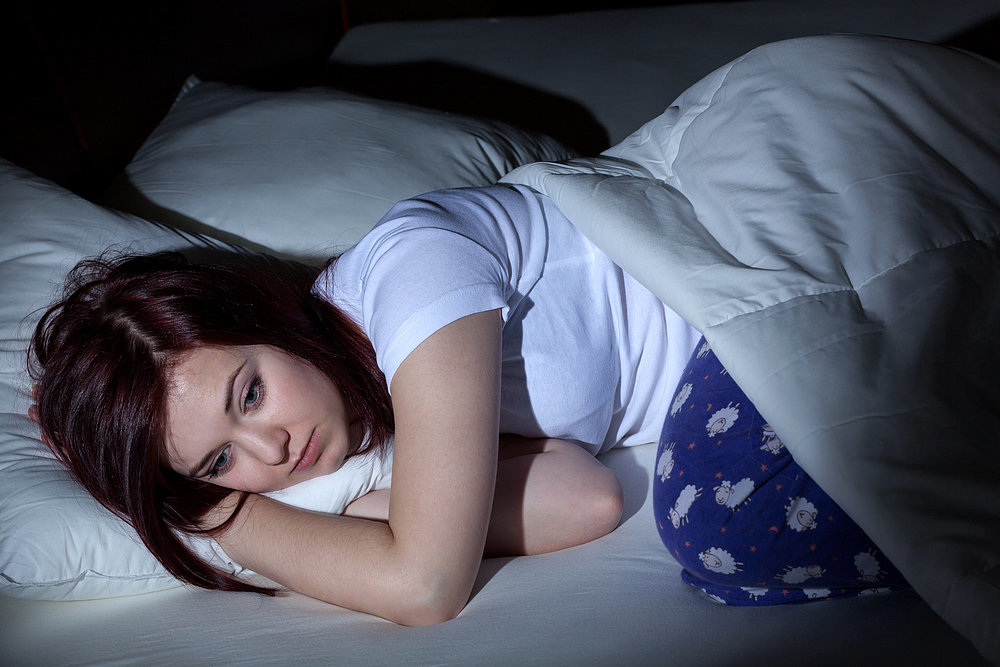 I'm definitely guilty of doing this one a LOT! And if you are overthinking late at night, you may find that you are going in and out of a light stage of sleep. At this time, you would have little control of your thoughts, so it may be difficult to refocus your thinking compared to when you're awake and alert.
What options do you have? Set some time in the evening to problem solve. Write down issues, problems or concerns that you are wrestling with. Think of some possible solutions before sleeping for the night. Write out what's happened during the day or anything that is filling your mind. Try various relaxation techniques or deep slow breathing. Just remember to keep the lights off.
_d4ea8b00_
Fluctuating levels of estrogen or progesterone can cause you to wake up in the middle of the night. Hot flashes that disturb sleep are affected by a change in hormone levels are experienced before or during a period, or throughout perimenopause.
What options do you have? Keep your room dark, quiet, cool and safe. Put alcohol and tobacco aside, and place a bucket of ice near your bed so you can cool yourself quickly. For premenstrual insomnia, take a hot bath before sleeping. If cramps are experienced, the regular pain reliever may get you through the night.
Over Sleeping/Under Sleeping
Stayed up too late on Sunday so that you can barely function on Monday? Your internal clock is controlled by a cluster of nerve cells in the brain that also regulate appetite and body temperature. Staying up way late or waking up late may disrupt your internal systems and body clock.
What options do you have? Set a goal to get the right amount of sleep at night. 7 to 9 hours of sleep can keep you from feeling sleepy. You may also need to clear out distractions on or around your bed, like a couple of bills or a pocketbook by your pillow.
Sounds Like Snores
A snoring spouse may keep you from getting the rest you need not to mention making a major negative impact on your mood. Snores can reach up to 90 decibels which is the same as that of blenders. If you do get lucky enough to fall asleep, snoring may wake you up in the middle of the night.
What are some options? There are various ear plugs that you can consider trying. You can test a few options of those out. If earplugs aren't helpful, have your spouse try nasal strips or allergy medicines to stop the snoring. Other ways to stop snoring are losing weight, avoiding alcohol before bedtime, or changing sleeping positions. You can also help your spouse by nudging him/her. Talking with a doctor for other options can work as well.
Too Much Light
Light that comes from street lamps, alarm clocks, and other electronic devices may be keeping you awake. A small amount of light can be strong enough when it reaches your retina, even when your eyes are closed.
What are some options? Turn off all the lights in your bedroom. Try to keep the light away from you by shutting the door, closing the curtains, or turning electronic devices away from you. An eye patch can also be helpful.
Sleeping with Dust Mites
Hmmm, wondered why there's something itchy in your bed, and why does it seem like something is moving? Dust mites may be a potential problem. They can trigger allergies that will keep you from getting a good night's rest.
What are some options? Clean every piece of bedding in your house. These are where dust mites are usually concentrated. Use allergenic mattress covers, pads and pillows. If possible, use plastic ones as dust mites cannot live on those. Use a vacuum with a high-efficiency particulate air (HEPA) filter that picks up dust mite waste and eggs.
Getting the right amount of sleep for you is critical to your overall health and well being. Being sleepy or overtired is only going to impact your life and enjoyment.  So take a few minutes to read this and follow a few of the steps that we listed here so that you get all the sleep you need.  Those people that are around you will likely say "thank you" once they see the difference! 😉